Custom Odoo Search Filter for Easy Navigation
Read Time:
2 Minute, 3 Second
Any Odoo user might be aware that Odoo supports various business functions through a single system and multiple apps.
Having an enterprise and not utilizing it effectively could also consume more time and develop low productivity among users.
For example, to manage sales activities, one must go through the Sales app, while for creating RFQs, one must do it from the Purchase app.
So, if you are in the sales app and want to search for a particular RFQ or vice versa, you will need to switch between apps.
Coming to the point, easy navigation and effective search results becomes necessary while dealing with multiple applications at once.
The custom Odoo Search Filter feature will let users search multiple values of any application while not having to switch to a particular application.
Suggested: HOW TO MONITOR ACTIVITIES SCHEDULED ON DIFFERENT ODOO APPS?
How does the Odoo Search Filter feature work?
Odoo's default features wouldn't be convenient for users who want to search for multiple records frequently. So, the custom Odoo Search Filter feature will let users search various records at once while saving them time and effort.
Moreover, users don't need to quit a particular app to search records of a different app. So, if a user is in the Purchase menu, they won't have to navigate all the way to the Sales app to search for Sale orders.
Features:
Search for multiple values in one go.
Even being inside a particular app, the user can search records for another app.
Save time spent on navigating through the menus.
Guide to using Odoo Search Filter:
A quick search feature would be accessible from the List/Kanban view of any menu inside the "Favorites" dropdown in the filters.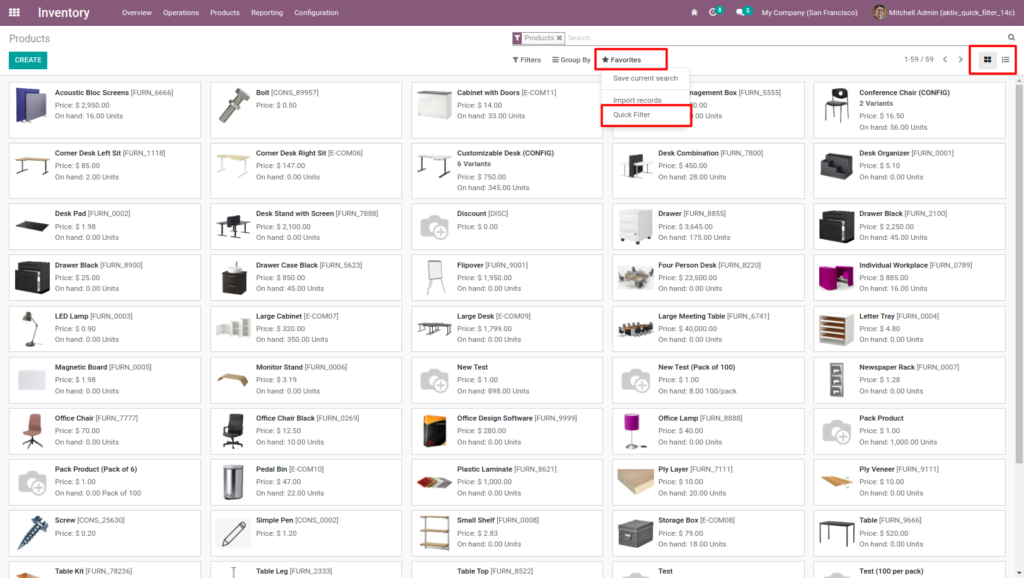 A dialog box will let the user select the table (Model) that the user wants to search into; after choosing the model, the user can specify the field wherein the value should be searched.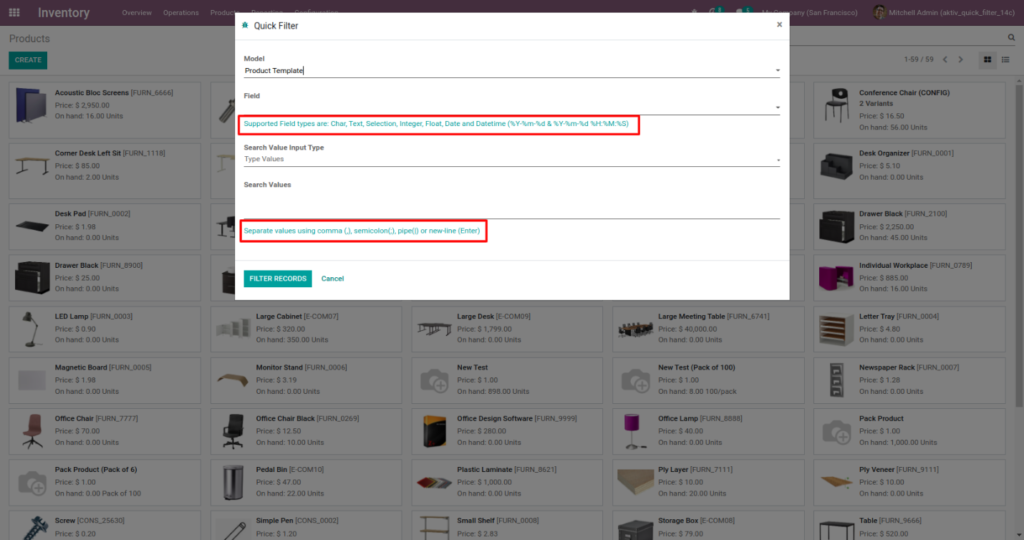 The user can also specify the input type, i.e., manual or from an Excel file.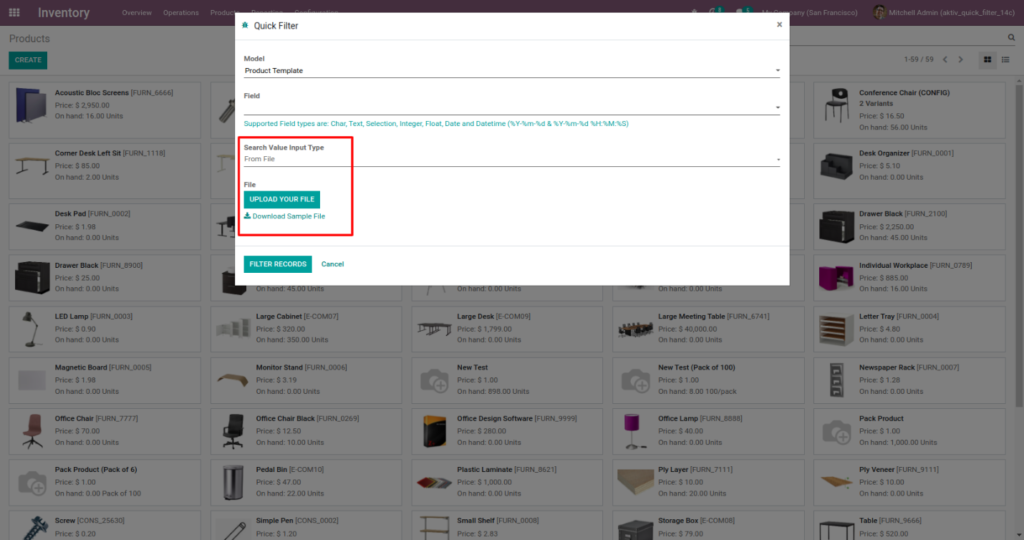 If the user wants to enter values manually, they can list down multiple search values by separating each through these symbols: Comma (,), Semicolon (;), Pipe (|), or Enter (newline).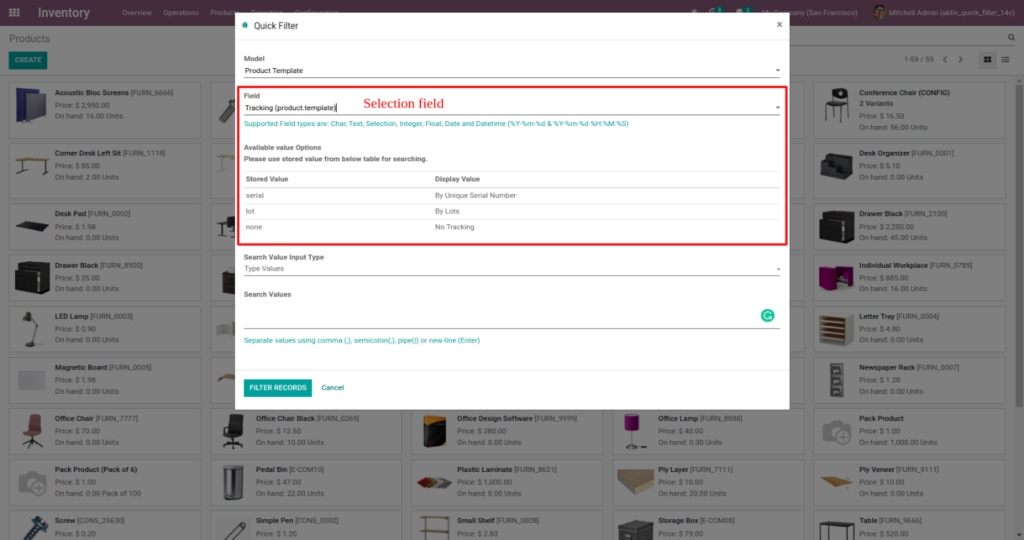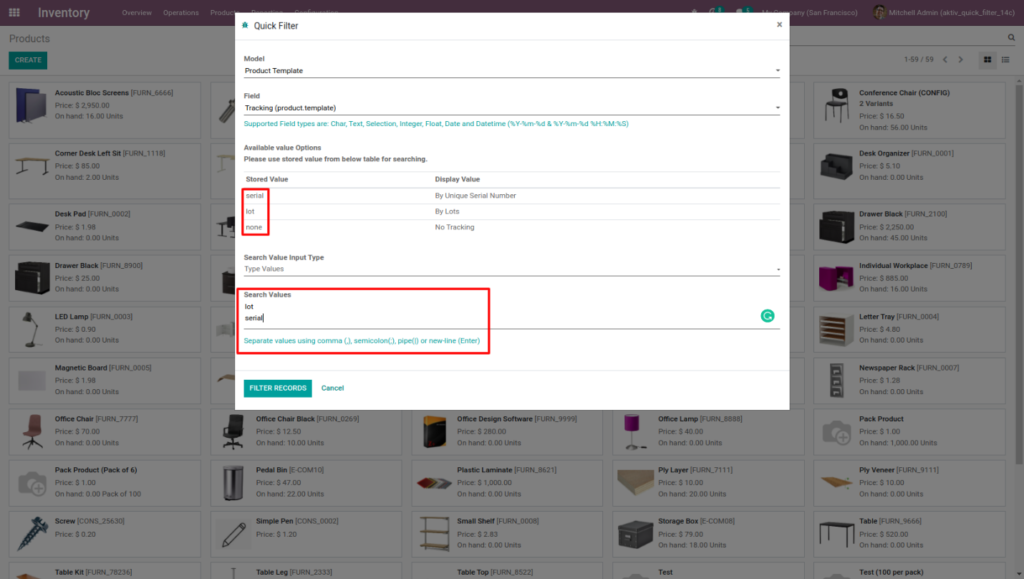 Whatever search value user enters, they will get the results related to that model.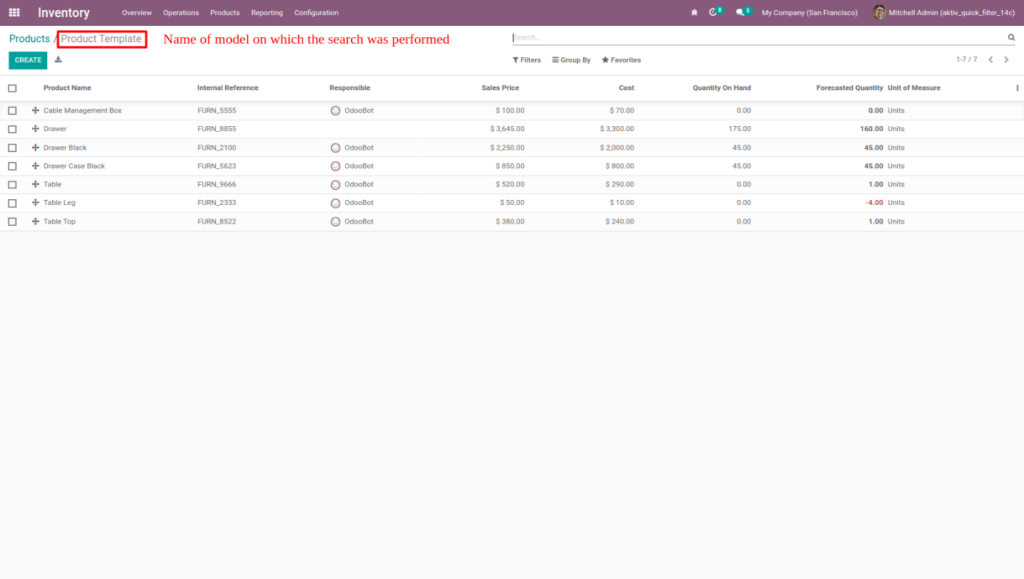 You can download the application from Odoo App Store; else, you can connect with us for further customization requests or queries.